We want to inspire the future women in tech!
Editorial staff
Cegal want to build a stellar nextgen tech company that enables a more sustainable future, and shape the digital future by turning complex IT into digital success stories.
In November, Norway's biggest technology party is celebrated for 10-12 year old girls. Girl Tech Fest (GTF) is arranged in more than 29 locations around the country; from Kristiansand in the south to Longyearbyen in north.
Girl Tech Fest  organized by the ODA women's network with the goal of getting girls more interested in technology as well as to educate them on how they can be important contributors to the development of technology in the future. Several stakeholders have joined forces to create a day where girls may play with and try technology on their own terms, under the guidance of women who work in IT and technology professions.
It is fantastic to be one of many companies contributing to this common goal and moving in the right direction together says Lisa Benedikte Greenquist, studentpartner in Women@cegal.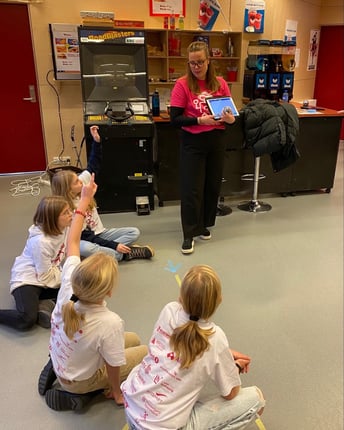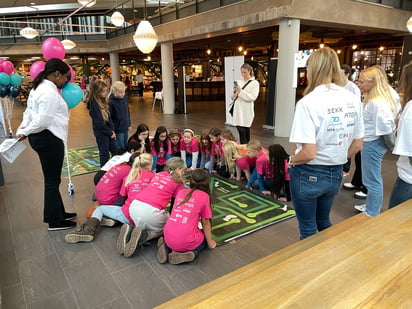 Cegal is sponsoring and participating in the Girl Tech Fest events both in Oslo, Stavanger and Flekkefjord this year. We arranged a workshop where the girls have to navigate Spehor Bolt robot balls through a maze by coding them with drag and drop code bits, also known as No Code coding, in an app provided by Sphero Edu for free. This tool is a great way for kids to learn about coding and the logic it requires because it gamifies the process and gives fast, tangible and super fun results Lisa explains.
As a tech company we want to contribute and inspire girl to choose a career in tech and show which great opportunities that exist and how much fun it is.

Lisa Benedicte Greenquist