Digital transformation in Power and Utilities Industry drives demand for powerful desktop and applications platform
Editorial staff
Cegal want to build a stellar nextgen tech company that enables a more sustainable future, and shape the digital future by turning complex IT into digital success stories.
Leveraging the power of cloud computing and Desktop-as-a-Service (DaaS), Cetegra represents the ideal solution for the power industry's fundamental digital transformation. Cetegra is a powerful vendor-neutral Desktop and Applications Cloud Platform securing efficient work, collaboration, and unrivaled security regardless of your location.
Power and energy systems around the globe are currently going through a fundamental transformation. Driven by the energy transition and massive changes in the way electricity flows around us, these transformations are inherently linked to how data are sourced, consolidated, visualized, and ultimately leveraged to make informed key strategic decisions.
Today's technology, such as desktop virtualization or cloud computing, represents precious allies in an increasingly digitalized world, helping overcome legacy systems integration issues or guaranteeing access to all relevant stakeholders anywhere, anytime.
Concurrently the requirements for IT systems are greater than ever:
The employees must be able to work in all kinds of locations all over the world.

Cooperation must be able to take place seamlessly and efficiently across departments and locations.

The systems are becoming increasingly complex at the same time as technology and digitalization play a vital role in all companies and especially in the energy sector.

At the same time, IT security must be safeguarded at a time of increasing attacks on IT infrastructure and a complex cyber crime picture.
The key drivers for a new digital world
Climate change and energy transition have pushed the power sector into the focus of policymakers, increasing both the regulatory pressure and the expectations from end-users.
In December 2019, the European Commission set an ambitious goal to become carbon-neutral by 2050, forcing industry sectors tagged as heavy contributors to greenhouse gas emissions to reinvent themselves to reach this target.
Globally, electricity production generates the second-largest share of greenhouse gas emissions, making it critically important for all the players in this sector to integrate low-carbon technologies in all their processes, from generation to distribution.
Recent electrification developments have also led to increasingly complex and digitalized energy systems, where production and consumption are no longer unidirectional from plant to end-user. Decentralization of electricity production complexifies flows across the grids. Demand and consumption are constantly fluctuating, requiring systems and distribution grids to adapt to new, unpredictable and multi-directional electricity flows.
New technology such as sensors or smart metering systems has been intensively deployed these last years, drastically increasing the amount of data streamed in real-time, stored, analyzed, visualized, or even shared. The amount of information conveyed by these data streams is astonishing and represents undoubtedly one of the most critical assets for power utility businesses. Whether it is about streamlining work processes by giving employees centralized access to these data or leveraging them by extracting value through modern Machine Learning or Artificial Intelligence algorithms for decision-making, digital tools have never been so much needed.
Digitalization and Integration made easy by Cetegra
Cegal's cloud solution Cetegra (formerly known as GeoCloud) delivers high-performance IT systems and solutions specifically designed to tackle the different challenges triggered by the growing digitalization of electricity production and distribution, such as data integration, data access, data security, and more. The solution enables users to consolidate data from various legacy systems in one centralized point of entry, granting anytime-anywhere access and providing unrivaled user experience, simplifying work and business processes for increased productivity and minimized overhead costs.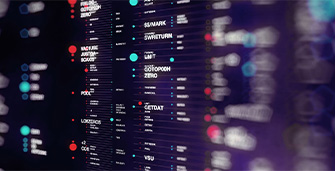 Cetegra provides a wide range of benefits, including:
Data consolidation: Data comes in various types and formats, and data consolidation is a critical step of any digitalization journey. In today's environment, a myriad of applications is at our fingertips. Still, silos created by this complexity can quickly become barriers that prove costly to break to contextualize and leverage the information scattered across multiple systems, databases, repositories, etc.
Cetegra provides a centralized and secure environment that can ingest and integrate data from multiple sources before enabling end-users to access it regardless of their location, device, or even time zone. Cetegra represents the ideal solution to quickly reduce inefficiency and costs linked to common data management issues such as data duplication, data curation, database maintenance, legacy systems connection, etc.
Digital collaboration: Cetegra enables users to access data and applications from any location. This empowers field workers equipped with connected devices, giving them instant access to data, maps, and sensor management tools, shortening response time for optimal customer service. Sharing data has also never been so easy, instantly giving all relevant stakeholders the access they need in order to collaborate efficiently.
Data security: As IT and OT (operational technology) become more and more interconnected, critical infrastructure becomes increasingly exposed to newly emerging security threats and potential breaches.
Cegal has long been an expert in safeguarding key strategic information for various businesses. Whether it is by holding critical data in protected and secure data centers, or by implementing optimal cyber-security strategies, policies, and routines, Cegal is the ideal partner to fully secure your journey through digital transformation.
As an example, Cetegra, through its certified and secure architecture, gives you the ability to apply a single centralized approach to security and govern user access in place of managing multiple server rooms and systems. This allows not only a streamlined and straightforward overview of your cloud operations but also an improved bottom-line, thanks to minimized overhead costs.
Cost and energy efficiency: Moving to the cloud has many benefits for companies, but one of the favorite ones is unquestionably cost control. Cloud solution's economic benefits include the right capacity for the different workflows, apps procurement management, and not paying for overhead capacity when not needed. The scalability of a cloud solution gives you predictable estimates for your data storage and compute consumption.
Heightened regulations of carbon emissions also are in favor of migrating operations toward the cloud. Simply said, cloud data centers save energy because they are based on newer, more efficient equipment. Virtualizing hundreds of laptops significantly reduces energy consumption levels, as well as energy costs, and this impact can also be measured in terms of carbon emission – transitioning your operations to the cloud by adopting Cetegra can indeed save as much as 98 percent of the current carbon emissions, helping any business to reach their sustainability objectives.
Turning complex IT into digital success stories
Cegal's mission is to turn complex IT into digital success stories as a a global tech powerhouse specializing in energy and security.
Today everyone wants to cooperate effectively despite whatever location and department one belongs to. Keywords for today's work are collaboration and security.
Cetegra is the only vendor-neutral Desktop and Applications Cloud Platform. Cegal has made over 2.000 applications available on Cetegra for different customers. Cetegra is also desktop neutral and runs on both Windows and Mac computers. Even iPads can run Cetegra, giving you information at your fingertips in a working environment that is defacto mobile.
As one of our customers says: "The convenience of being able to open the same project session in any meeting room, on any workstation, or from home to check workflow status is very useful!"
Read more about Cegal Cetegra here.