SYSCO won award for diversity and equality
Editorial staff
Cegal want to build a stellar nextgen tech company that enables a more sustainable future, and shape the digital future by turning complex IT into digital success stories.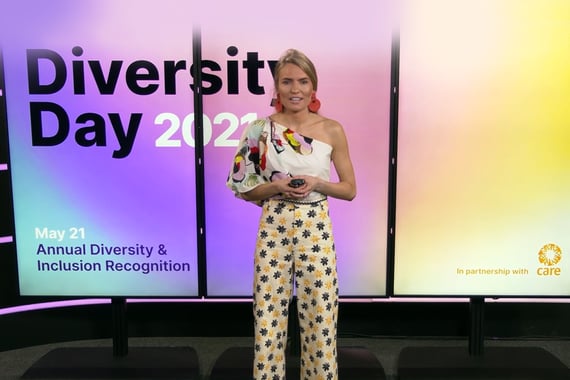 At the UN's World Day for Cultural Diversity,
SYSCO
was named the best medium-sized Norwegian company in terms of equality and diversity by Equality Check and CARE.
Every year, Equality Check appoints the Norwegian companies that are best at gender equality and diversity. The nominations are based on anonymous assessments from own employees on the open platform Equality Check has developed. Winners are awarded in three classes: smaller companies with up to 100 employees, medium-sized companies with 100 and 450 employees and larger companies with more than 450 employees.
The award takes place on the UN's World Day for Cultural Diversity, Diversity Day, and in collaboration with Care Norway.
"In the same way that Women's Day brings out the commitment to women's opportunities, we want to promote Diversity Day in Norway as a celebration of diversity in a broader sense", says Isabelle Ringnes in Equality Check to E24.no.
Together with Marie Louise Sunde, she has created the platform that measures how Norwegian companies perform when it comes to giving equal possibilities, regardless of gender, ethnic background or sexual orientation.
"It's important to celebrate those who make an effort in this area. We hope the award can be an inspiration to others", says Ringnes.
SYSCO best in class on diversity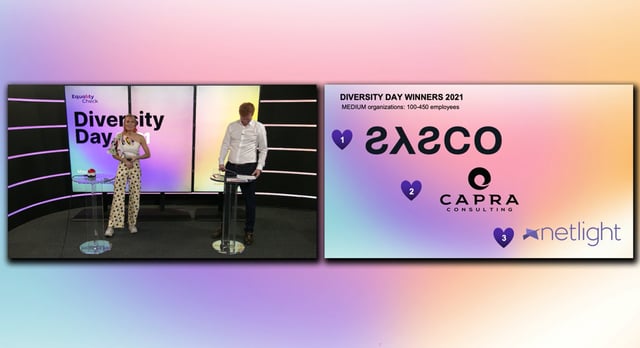 In the medium-sized business class, SYSCO won the award, ahead of Capra consulting (No. 2) and Netlight (No. 3).
"This award is extra fun to get because it is given solely based on employees' own opinions about what it is like to work somewhere"

Dagfinn Ringås, CEO SYSCO
"Our people have voluntarily given their feedback. With over 20 different nationalities, wide variety in age, background, religion and so on – it makes me very proud and happy that we came out as the best in class. This is a signal that we are doing something right, that our efforts and our strong desire to make SYSCO a good place to work for everyone is actually working", says Ringås.
He says that SYSCO put diversity and gender equality at the top of the agenda a couple of years ago with specific goals. Since then, the proportion of women in the management group has gone from zero to 43 percent.
"Demanding to lead diversity"
Ringås highlights three things that must be in place to succeed in working with increased equality and diversity in companies:
The work must be driven by executive management.
Strategies and plans are not enough, you must act on it.
You must be persevering. It takes time to reverse old habits and ingrained prejudices in relation to diversity and equality. And it is more time-consuming to find qualified employees while at the same time ensuring a diverse working environment.
"It is much more demanding to lead a diverse company, but still, it is right to focus on diversity and equality for three reasons. It's the right thing to do. It is definitely good for the business, and it is a much more fun company to be a part of", Ringås concludes.
The companies are selected based on anonymous assessments the employees have given their company on thirteen different indicators, on the open platform Equality Check. Among other things, the employees answer whether they experience that everyone is given equal opportunities or whether there is unintentional discrimination in the workplace.
To qualify to even be considered for the top list, a certain proportion of the company`s employees must have answered, there must be a certain proportion of responses from each gender and different minorities, and the company must have achieved a minimum score on all indicators.